Golden Snowball Trophy
The Golden Snowball Award is an annual award presented to the city in Upstate New York that receives the most snowfall in a season.
During the winter of 2021–2022, Buffalo, NY, won two snow-related awards! With a seasonal total of 97.4 inches, Buffalo was the snowiest city in New York State (Golden Snowball Award) and the snowiest city (100,000+) in the United States (Snow Globe Award).
The Geosciences Department serves as custodian for this wintry wonder.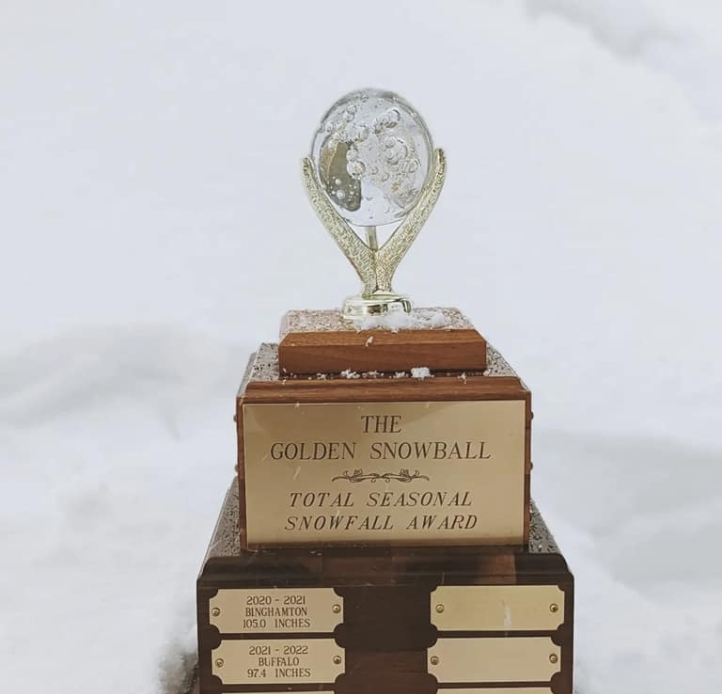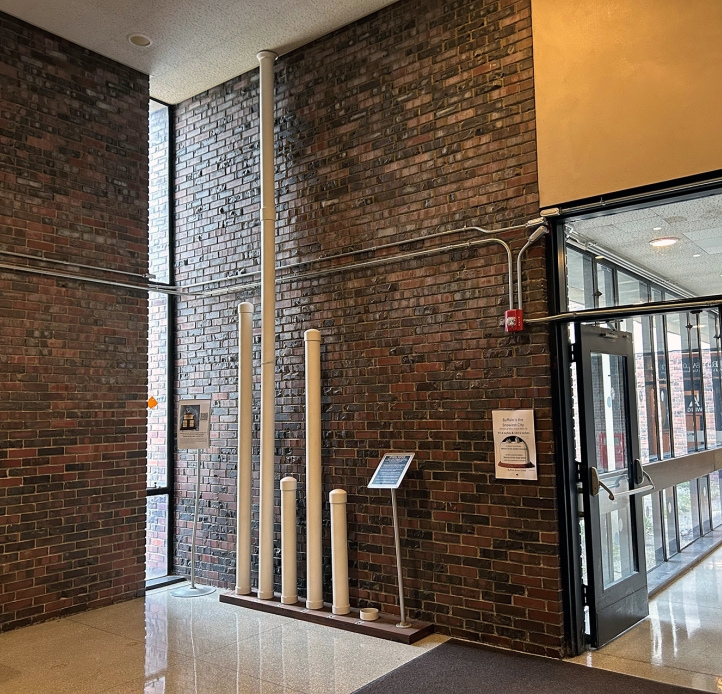 Snow Pipes
Ever wonder how much snow Buffalo really gets? Here's a way to visualize it in an instant!
The Snow Pipes display, located in Buckham Hall's A-wing, shows how much snow Buffalo gets on average, its greatest annual snowfall (199.4 inches!), least annual snowfall, and more.
These pipes represent Buffalo's snowfall history...and present. The "most recent year" pipe starts at zero inches and is added to throughout the season.
Raised-Relief Maps
Check out a view of the Earth from 100+ years ago. Located in Buckham Hall's A-wing, these large, raised-relief, plaster-cast models date back to 1913.
Created long before aerial photography and satellite imagery, these maps provided a visual tool used in schools and museums.  
Originally on display at the Buffalo Museum of Science, the maps were donated to Buffalo State some 30 years ago.