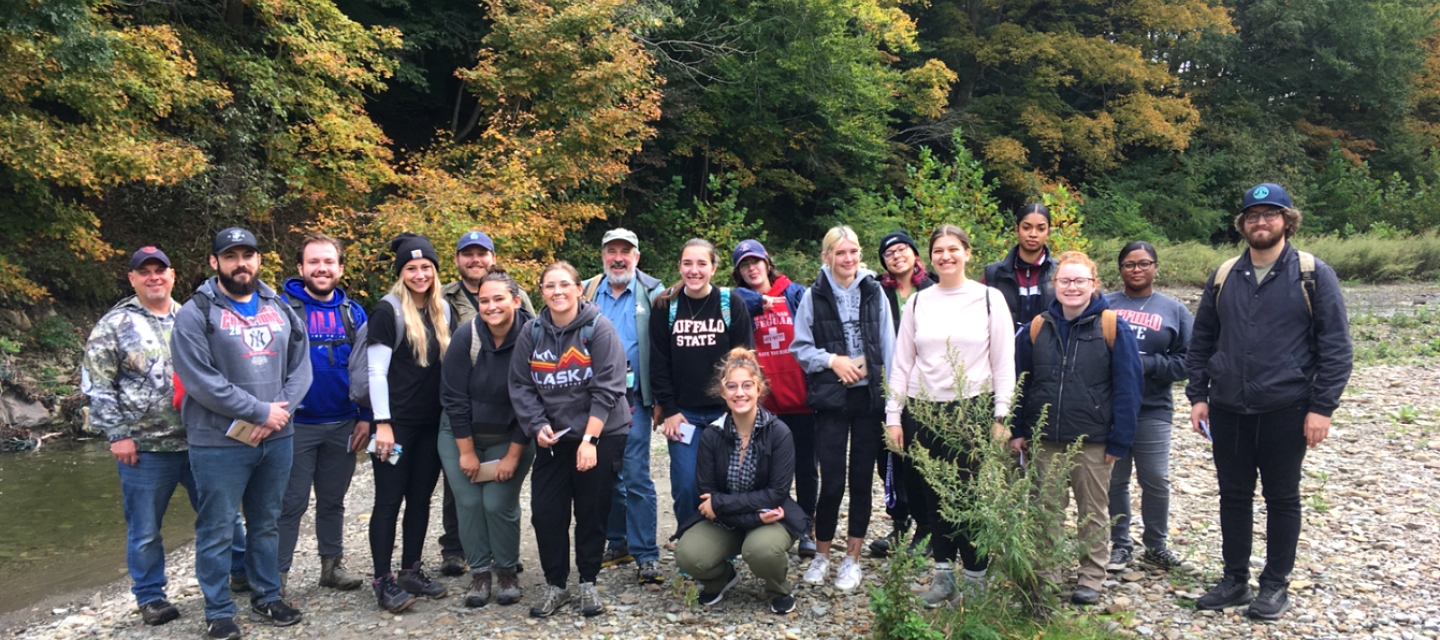 Annual Department Field Trip
Early in each fall semester, the department runs a field trip open to all students in our major programs. Several faculty members go as well. Each year we visit a different location. Previous trips have been to parts of Ontario, central New York, and even central and southern Maine. This trip is co-sponsored by the Geology Club.
National and International Field Courses
Other field experiences are courses themselves that provide opportunities to experience physical and cultural geography and geology phenomena farther afield than our course-related trips. Upper-division courses and graduate-level courses have been run to parts of the western United States to study classic geological locations such as the Grand Canyon; the San Francisco Volcanic Field; the Havasupai Indian Reservation with the Havasu Falls in Arizona; Zion National Park; Veyo Volcanic Field in Utah; Long Valley Caldera and Mono Lake in California; Death Valley; and Meteor Crater in Arizona. 
Other trips have included: the Adirondacks and Maine and islands of Hawaii.  International destinations have included: Asia (Malaysia, Cambodia, and China), Caribbean (the island on San Salvador in the Bahamas, Puerto Rico and Montserrat), Europe (the Swiss Alps), and Central America (the volcanoes of the greater El Salvador area).
For more information on this field trip and future trips, please contact Gary Solar at (716) 878-6731.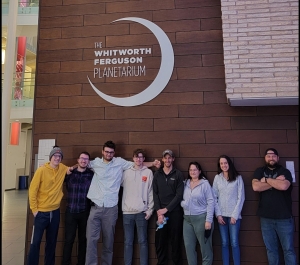 Astronomy Geology Club
The AstroGeo Club is a club focused on 4 simple things: space, rocks, fun people, and free food! Learning about the rocks beneath our feet and the grand universe in which we reside.
The group meets every Tuesday at 12:15 p.m. in SAMC 106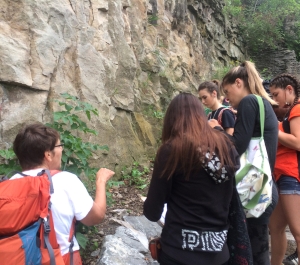 Field Education
The Geosciences Department faculty is committed to students' success by offering as many field experiences as possible. We offer many styles of opportunities for students to experience the natural setting of many of the in-class topics studied through the curriculum.
Internship and Career Opportunities
Buffalo State's Geosciences Department offers several field-based courses and has strong relationships with local companies and government agencies which help to provide opportunities for hands-on experiences and work-related internships prior to graduation.
The internship program is designed to provide students seeking careers in the geosciences with professional work experience. It is generally expected that the student will have junior or senior standing. Internship opportunities are advertised within the department, but may also be initiated by the student. A written agreement between the student, field supervisor and a faculty supervisor will be formulated.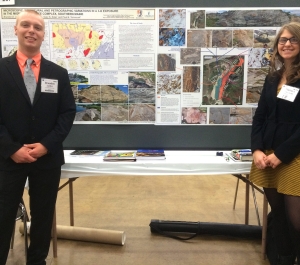 Research Projects
Research opportunities are available to students in the study of rocks, fossils, geological processes, environmental issues, remote sensing, computer mapping (Geographic Information Systems), weather and climate as well as human geography. Laboratory work and hands-on outdoor data collection are central investigation techniques applied by Geosciences majors.
Each year, our students present their work at the Student Research and Creativity Conference.